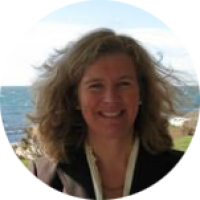 Desa DeVore Buffum
Mott & Chace Sotheby's International Realty
Broker Associate In Rhode Island & Connecticut
(401) 741-2809 • deedee@weekapauglife.com
Greetings from a year-rounder!
Desa DeVore Buffum is my full name, but friends, family, and now you more commonly know me – as DeeDee. I have resided in the Mystic, Connecticut to Watch Hill/Weekapaug, Rhode Island area since childhood. In 1971, my mid-western family made a big decision, leaving family and friends, when they moved from Overland Park, Kansas to the borough of Stonington, Connecticut, and then on to Westerly/Watch Hill, Rhode Island. Honestly, I can not imagine life away from the sea….Kansas?
My post-college, professional career found me engaged in the flurries of the 1980s real estate market as a licensed Rhode Island and Connecticut real estate agent. My real estate career started with a top quality, hands–on, energetic Mystic, CT broker and was christened in the 1980s era of 10% interest on the 30 year fixed rate mortgage.
Married life soon provided me an opportunity to join the Weekapaug community and the management of two family owned, seasonal resorts, the Manasota Beach Club of Englewood, Florida and the Weekapaug Inn of Westerly, Rhode Island. This full time work coupled with its transient, Florida to Rhode Island, lifestyle and no Internet, caused a temporary departure from real estate, with a vow to return.
In 1998, my husband, Jim Buffum and I became year-round residents of Weekapaug, Rhode Island, established our two children in a Stonington, CT schools and made a commitment to direct the Weekapaug Inn onward to another generation. Jim and I have actively worked side by side as innkeepers, business partners, parents to two children, and sailors for over 25 years.
Under our leadership, the Weekapaug Inn was named to the National Register of Historic Places in 2007. Recognition for the Weekapaug Inn has included being named by Forbes.com as a Top 10 Beach Resort in the World and a Best Family Resort, being written up in Martha Stewart Weddings, Yankee Magazine, New York Times, New York Magazine, and more. In 2010, my husband and I sold our ownership in the Weekapaug Inn to new owners, whose goal, like ours, was to preserve the Weekapaug Inn.
Today, I find myself bringing my innkeeper's sensibilities, service oriented skills, and my love and in-depth knowledge of the area to my renewed career in real estate. As an agent and an innkeeper, I truly enjoy interaction with people and striving to meet and exceed their expectations.
Specializing in the "Inns and Outs" of Weekapaug and Watch Hill, RI and the nearby coastal communities, I'm ready to assist you in your property search any where in Rhode Island or southeastern Connecticut. I carry the following designations – Resort and Second Home Property Specialist (RSPS), ePro, GREEN, Graduate of the Realtor Institute (GRI) and am licensed as a Rhode Island and Connecticut real estate broker. In 2011, 2012, 2013, and 2014,  RI Monthly Magazine and Five Star Professional honored me as a top Real Estate Professional in Rhode Island.
Let's talk real estate! Call me whether you are looking for real estate options for a week, a summer, a year, or a lifetime.
Thank you for following us here on our websites! on Facebook at WeekapaugLife, WatchHillLife, and StoningtonLife! and at our Instagram hashtags of #weekapauglife and #watchhilllife. I love sharing my knowledge and the joys of year-round life in this area with you! And for taking the time to read all the way to the end of this message! 
DeeDee Buffum of Mott and Chace Sotheby's International Realty – Watch Hill / Weekapaug / Charlestown, RI – on my cell anytime at (401)741-2809, or email at deedee@weekapauglife.com.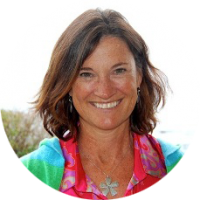 Robin Stieff Knisley
Mott & Chace Sotheby's International Realty
Broker Associate In Rhode Island & Connecticut
(401) 207-9187 • robin@weekapauglife.com
Welcome to Weekapaug and Watch Hill ! Where memories and friends are created…a cliché, but true none the less.
Weekapaug and Watch Hill have been a part of my life for as long as I can remember. My Grandparents first arrived in Weekapaug, in the summer of 1938. After five years of renting, they bought their house from the Buffums in 1945. Every summer we'd make the seven hour drive from Baltimore to RI. I'd wake up to the potent seaweed smell rounding the bend, as we'd approach our home. My days were filled with sailing and tennis lessons, crabbing on the rocks, body surfing, scavenger hunts, BINGO…. Does it sound familiar? These are wonderful aspects of the community that make Weekapaug so desirable for young families to this day.
As I grew older, Weekapaug brought many entrepreneurial opportunities. As a teenager, I ran a camp for children, worked at the Yacht Club, helped Phil Shanley at the tennis courts, wrote for Ocean Views, and now I help people find the perfect spot to enjoy Weekapaug summers.
My father kept his boat at the Watch Hill Yacht Club. We would take weekend long sails to Block Island and Montauk and explore the coast. Watch Hill, just ten minutes away was the perfect place for carousel rides, ice cream, popcorn and shopping. The Candy Box was, and still is, always worth the ten minute car ride, or half hour bike!
While writing for Ocean Views, I met my husband Jeff Knisley, who was the editor at the time, and a year round resident of Watch Hill. Over the past 28 years, I have become familiar with "the other side of the tracks". We have many friends who continue to spend their summers in both communities and many who have made Westerly their full time residence.
Having worked in real estate twelve years, I have become familiar with many of the coastal communities from Watch Hill and Weekapaug, to Shelter Harbor and Quonnochontaug, up the coast to South Kingstown, Narragansett, Jamestown and Newport. Each town has its own unique qualities providing summer homes and year round residences. I am a licensed agent in Connecticut as well.
I most recently earned the Luxury Home Marketing Million Dollar Guild certification, which gives me to access to and referrals from additional top luxury real estate professionals around the World. The affiliation provides many tools and benefits to assist me in marketing and selling your home, including access to www.proxiopro.com , an International MLS site.
I welcome the opportunity to help you find the perfect property for your needs. You can reach me by cell 401-207-9187 or email robin@weekapauglife.com